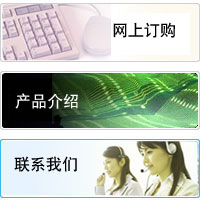 | | |
| --- | --- |
| 航海电器 | |
驾控台
Bridge Control Console
一、概述
BCC系列驾驶室集中控制台,适用于各类船舶对航行灯、信号灯、雾笛、报警控制单元、室外照明、罗经、操舵仪、主机遥控、艏侧推遥控、通导设备等的集中操作、使用与管理。

二、主要功能
1、航行灯、信号灯控制单元
控制面板均配置模拟板,并有与航行灯、信号灯颜色一致的工作指示灯,各灯独立控制。航行灯具有二路电源转换控制,发生故障时具有声光报警。
2、报警控制单元
声光报警应设有消音装置,消音后不应使光信号消失。报警灯故障不应影响声报警.现有报警不应阻止以后的故障指示。
3、雾笛控制单元
雾笛控制器可以手动或自动工作,由用户操作时选择。
4、面板工作指示灯均设调光装置,夜间不影响驾驶室正常工作。
5、报警单元、航行灯、信号灯等单元均设有自检试验按钮,供检查各自电路是否正常。

三、订货说明
1、订货时同时签技术协议,对功能、结构器件设备、布线、色彩、检验、服务等指明设计要求;
2、提供相关图纸等技术资料,按技术协议设计、生产、检查、交货。

四、型号说明

1.General
BCC Series Bridge Control Console, suit for control of Navigation Lightings, Signal Lightings, Whistle, Alarm System, Outdoor Lighting System, Compass System,Autopilot System, Steering Gear Control System, Main Engine Remote Control System, Bow Thruster Remote Control System, Navigation System, Communication System etc..
2.Main Function
2.1 Navigation Lighting & Signal Lighting Control Panel Control panel with LED MIMIC panel which have the same color as the Navigation Lightings and Signal Lightings, and all the Navigation Lights and Signal Lights are controlled individually. Two power supplies with auto change function are used for Navigation Lighting Control Panel, when one of Navigation Lightings is failure there will be a visual alarm and audible alarm.
2.2 Alarm Control Unit
Audible alarms should go off upon acknowledgement.Visual alarms failure will not stop audible alarms. Current alarm will not stop the following alarms.
2.3 Whistle Control Unit
Whistle Control Unit can working in manual mode or auto mode which decided by user.
2.4 The lighting of the devices should be continuously or multiple step adjustable down to zero, except the lighting of warning and alarm indicators and the control of the dimmers which should remain readable.
2.5All equipment should fixed with test function to make sure it can work normal.
3.Order specification
3.1In order to explain the detail function etc., technical agreement will sign when purchase order signed.
3.2In order to design, production, testing and delivery convenience, the purchaser must supply detail reference information.